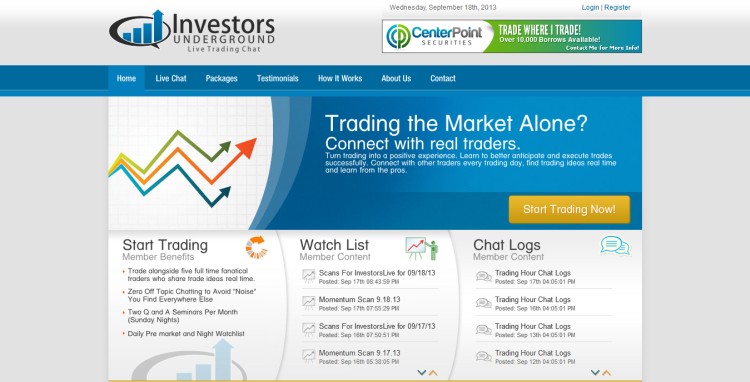 InvestorsUnderground.com
InvestorsUnderground solves the problems of identifying the right stocks to trade… how to trade them, when to trade them, where to take profits and most importantly when to take the loss. They provide an unbiased scalable outlook into actively managing a trading account for income in terms anyone can understand.
Suma Membership and Subscription Management plugin
Authorise.net payment method
News letter signup
Testimonials
Live chat
URL : http://www.investorsunderground.com/
Duration : 4 Weeks
Ready to Discuss?
Please take a moment to send some basic details of what you need done and we will get back to you swiftly