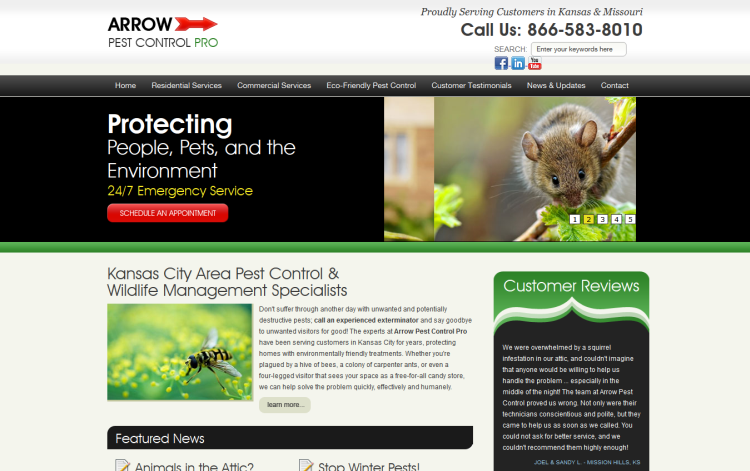 Arrowpestcontrolpro.com
Arrow Pest Control Pro have been serving the Kansas City area for years, protecting homes with environmentally friendly treatments. Whether you're plagued by a hive of bees, a colony of carpenter ants, or even a four-legged visitor that sees your space as a free-for-all candy store, they can help solve the problem quickly, effectively and humanely.
The following features we worked and involved this website using WordPress.
jQuery slider
Contact Form 7 plugin
WordPress Blog
URL : http://www.arrowpestcontrolpro.com/
Duration : 4 Weeks
Wish to read more projects?
Beama Life Insurance
AYF Camp
Investors Underground
Cooperative Technology Solutions
Ready to Discuss?
Please take a moment to send some basic details of what you need done and we will get back to you swiftly