Completed WordPress Project: According to Naty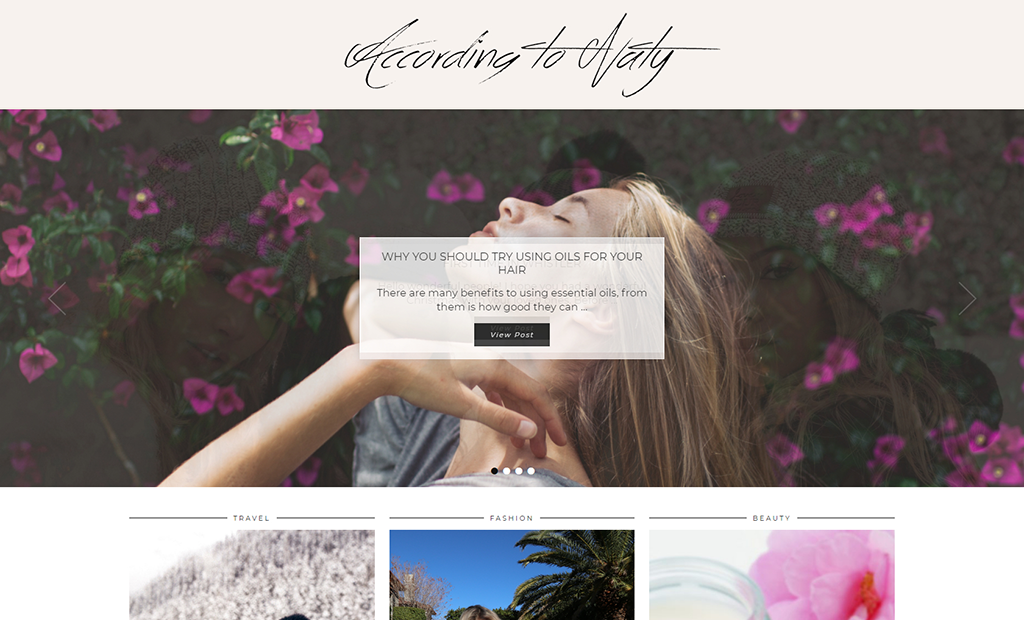 Accordingtonaty website has been designed and developed for Boutique, Travel, Style and Online Shopping of items like Bags, Coolers, Dresses, Shoes etc.. using WordPress + WooCommerce. In this project we did website mockup design and custom WordPress theme integration using Bootstrap CSS. We also have social media intergration like Facebook, Twitter, Pinterest, Youtube to which we can share the Blogs. We also integrated the Contact Form so that customers can contact for professional booking & collaborations.
The following features we worked and involved this website using WordPress.
Website Mockup Design
Custom Template Design
Responsive HTML using Bootstrap CSS
Responsive Theme Integration
WooCommerce Integration
Contact Form
Blog
Ready to Discuss?
Please take a moment to send some basic details of what you need done and we will get back to you swiftly