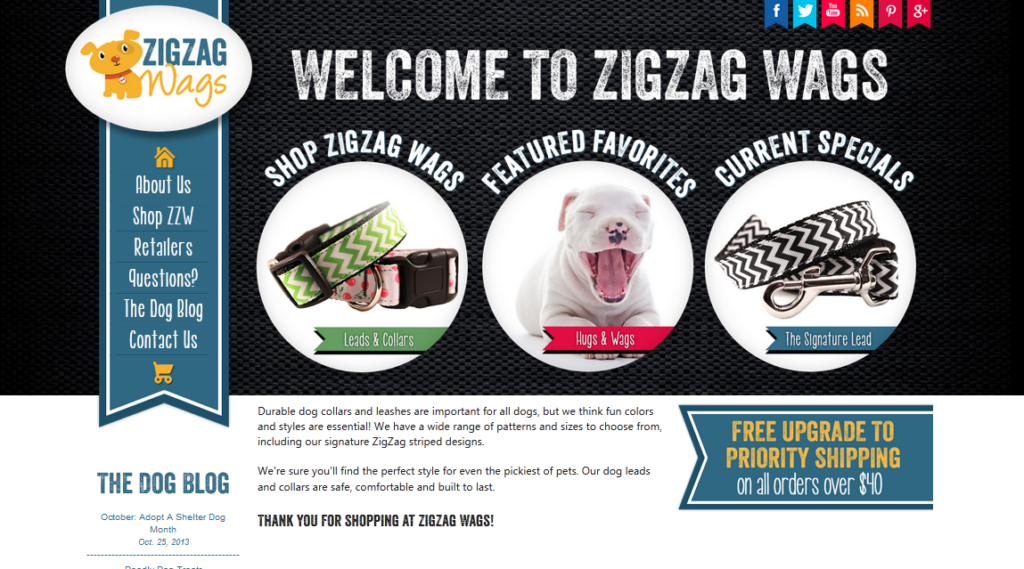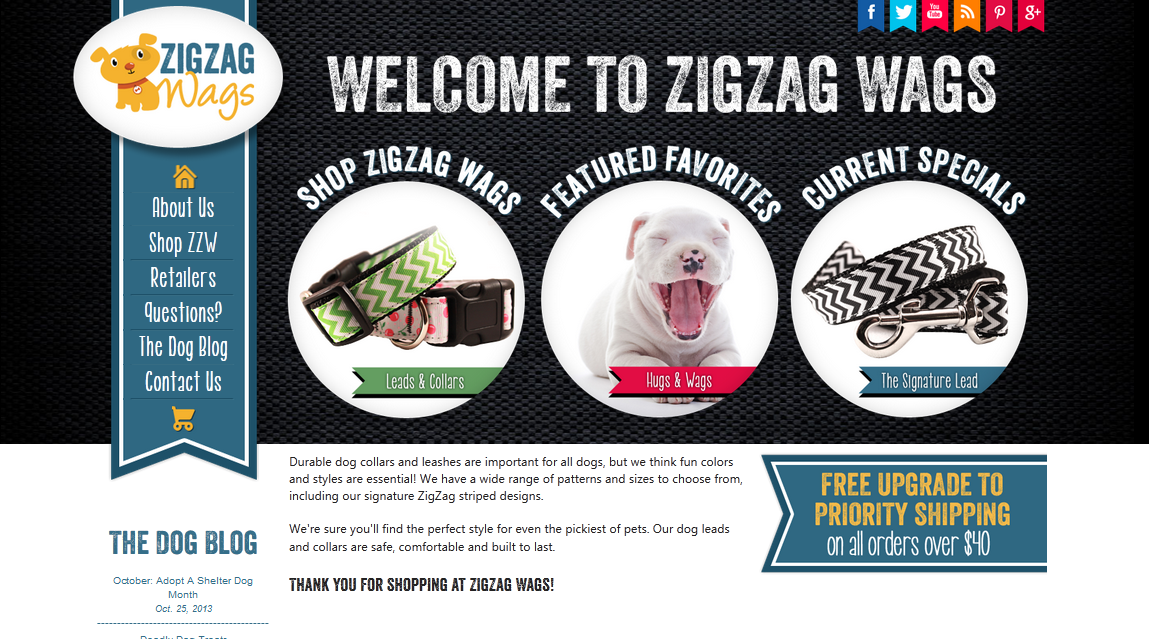 Zigzag Wags.com
ZigZag Wags, LLC was co-founded by Bella & Jake, two amazing wonder dogs, along with their human, Sara J. The idea for the business came about after visiting a store full of really expensive pet accessories … and by expensive, we mean "pay monthly" pricey. They sold the kind of accessories you'd be afraid to actually wear for fear of getting them dirty, and when you're a dog that loves long walks and outside play time, that just won't do. Poorly made leads with ugly plastic carabiner-style clasps, and collars with "bling" and "flair" shouldn't be the only options. Really, what dog actually wants to wear a collar covered in glitter and hand-knit flowers that glow in the dark?
The following features we worked and involved this website using WordPress.
Custom Template Design
Theme Integration
Woocommerce
FAQ
Contact Form
Blog
URL : http://zigzagwags.com/
Duration : 1 month
Ready to Discuss?
Please take a moment to send some basic details of what you need done and we will get back to you swiftly