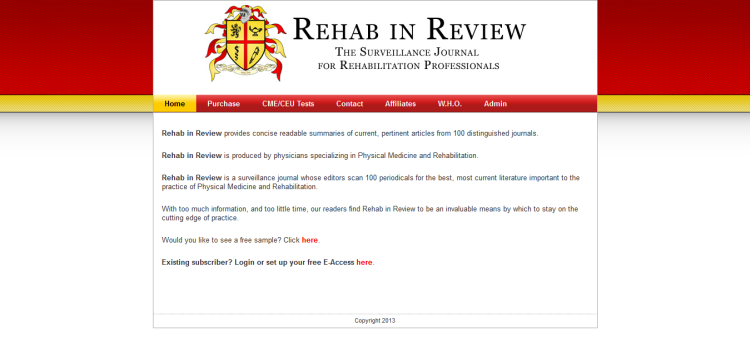 Rehabinreview.com
Rehab in Review provides concise readable summaries of current, pertinent articles from 100 distinguished journals. Rehab in Review is produced by physicians specializing in Physical Medicine and Rehabilitation. Rehab in Review is a surveillance journal whose editors scan 100 periodicals for the best, most current literature important to the practice of Physical Medicine and Rehabilitation.With too much information, and too little time, our readers find Rehab in Review to be an invaluable means by which to stay on the cutting edge of practice.
URL : http://rehabinreview.com/
Duration : 25 – 30 days
Wish to read more projects?
Social Surveyor
Successfully Done PrestaShop Website Changes
Bitcoin Payment Gateway
Ready to Discuss?
Please take a moment to send some basic details of what you need done and we will get back to you swiftly