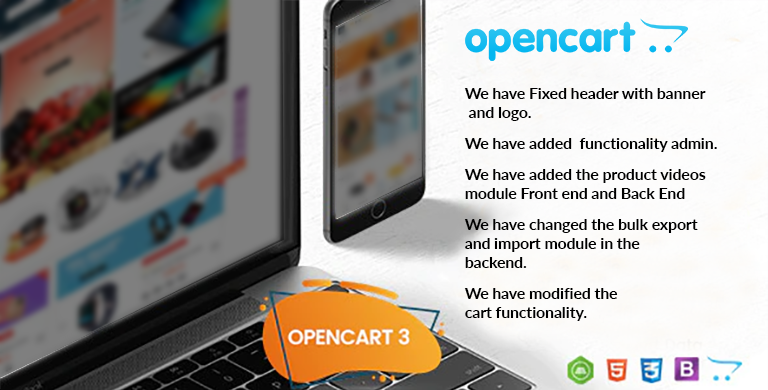 One of our Prestigious clients wants to make changes to his OpenCart store.
We have done the following tasks in his OpenCart Store:
– We have modified the header section with banner and logo on the site.
– we have added the additional fields and then changed the price functionality related with the options present in the product page.
– We have added the product videos module with functionality work in frontend and backend.
– We have changed the bulk export and import module in the backend.
– We have modified the cart functionality.
If you have any queries or need any additional information please feel to call us or add us to your Skype now.
If you looking for any Opencart developers please contact us, we will give great support.
Wish to read more projects?
Integrated OpenCart Upsell Customization
Bridging OpenCart and WordPress
Ready to Discuss?
Please take a moment to send some basic details of what you need done and we will get back to you swiftly