Completed Drupal project – IOR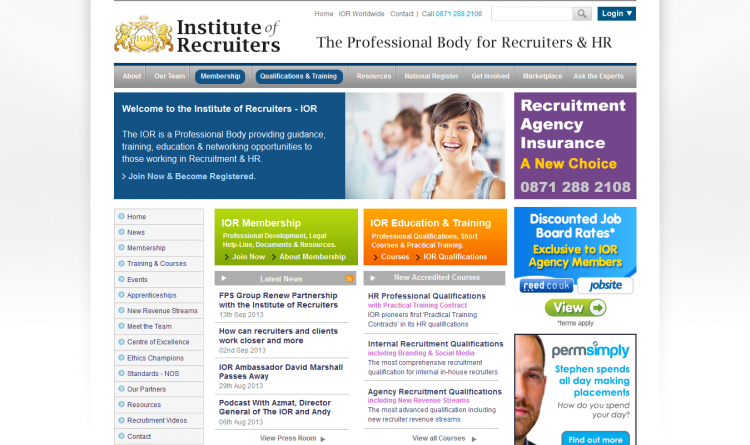 Theior.org.uk
The Institute of Recruiters (IOR) is a British Institute representing the highest standard mark in British recruitment. As the professional body for HR, Agency & In-House recruiters, it is the voice of people working in the recruitment and retention process that fall into the areas of agency recruitment, corporate (in-house) recruitment and HR.
URL : www.theior.org.uk
Version: Drupal 6
Duration : 2 Years (Still Going)
Ready to Discuss?
Please take a moment to send some basic details of what you need done and we will get back to you swiftly